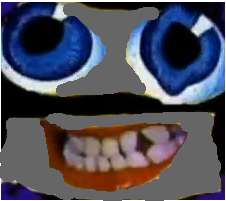 Zlasky Csupo was born when Klasky Csupo failed, Zalleo decided to brainwash him so that he will become a Zeature because after Zalleo told Zeegee that his club was attacked by Klasky Csupo so now he wont attack the club again. Zeegee also helped Zalleo to brainwash Klasky Csupo. He was killed by PacManProject because he thought he would attack the restaurant again so he was revived.
Ad blocker interference detected!
Wikia is a free-to-use site that makes money from advertising. We have a modified experience for viewers using ad blockers

Wikia is not accessible if you've made further modifications. Remove the custom ad blocker rule(s) and the page will load as expected.