Wazuiyii is the Wazuigi of Zuiyii. His brother is Wazarreoh. He is the wa version of Zuiyii. He was made when Wazeegee was staring into a mirror. Then, he saw the mysterious birth of Wazuiyii. He is rivals with Zuiyii even though he looks like him. This is the same thing that happened to Zeegee and there was the birth of Zuiyii.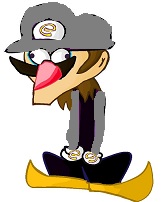 Ad blocker interference detected!
Wikia is a free-to-use site that makes money from advertising. We have a modified experience for viewers using ad blockers

Wikia is not accessible if you've made further modifications. Remove the custom ad blocker rule(s) and the page will load as expected.